Yapluka / All what's left to do (II)
Yapluka... assembler les morceaux et un autre sac fera son apparition sur le stand du marché de Noël. Recyclage de chutes de toile à matelas [neuve] datant des années 60, doublée de coton fin trouvé dans l'armoire de Valentine (je l'ai entoilé avec de la vlieseline souple). A l'extérieur, une poche avec une légère fronce, nouée par un ruban : je fermerai le sac par une attache faite avec le même galon (je crois). A l'intérieur, une grande poche avec un étui à stylo, face à une petite poche décentrée avec mousqueton sur ruban, pour y accrocher ses clés ou ses ciseaux (ça devient une manie). Le sac quilté commencé ce week end est au point mort... toujours pas décidée pour les anses ! Et bien sûr, pendant ce temps-là, je ne brode pas...
All what's left to do is assemble the pieces, and there will be another tote bag ready for Christmas Market. Recycling scraps of [new] mattress fabric dating back to the 60's, lined with thin cotton found in Valentine's cupboard (I have ironed on lightweight interfacing). The front pocket is slightly gathered and tied with a small bow : I will use the same ribbon to add a tie at the top of the bag (unless I change my mind). Inside trimmings include a large pocket with a pen case, facing a smaller pocket positioned on the side, with a clasp on a ribbon, for keys or scissors (alright, there's nothing new here). I have not made any progress with the quilted tote bag started last week end , I am still not sure about the straps. And of course, while I sew, I don't stitch...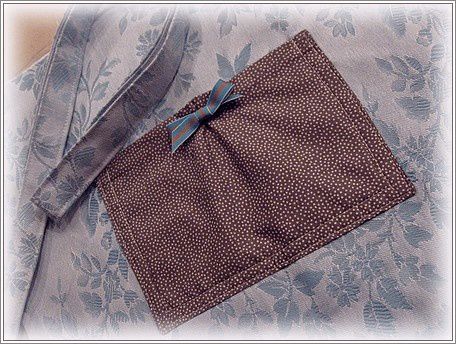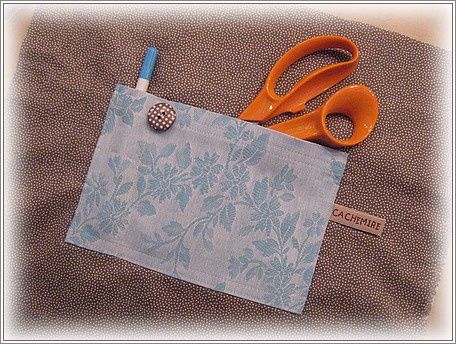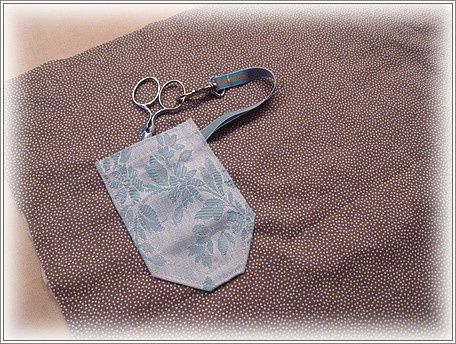 Sympa le bouton à pois, non ? J'adore jouer la marieuse, fouiller dans mon stock et trouver l'assortiment parfait entre des articles qui auraient pu ne jamais se rencontrer sans mon entregent !
Pretty dotted button, don't you agree ? I love playing matchmaker, going through my stash and finding the perfect match between items that would never have met without me !
EDIT edit EDIT edit EDIT edit EDIT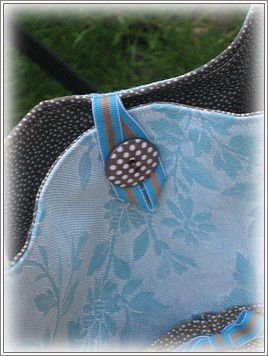 Jeudi soir, temps extrêmement pluvieux.
Thursday evening, it's been raining lots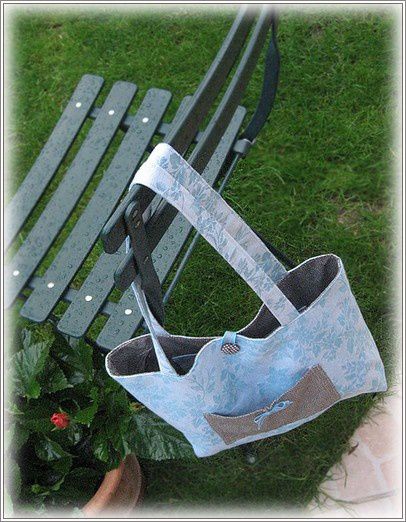 Pourtant, ce sac, il est parfait pour la plage. Soleil, reviens !
It's the perfect beach bag though. Come back, sunshine !