Valentine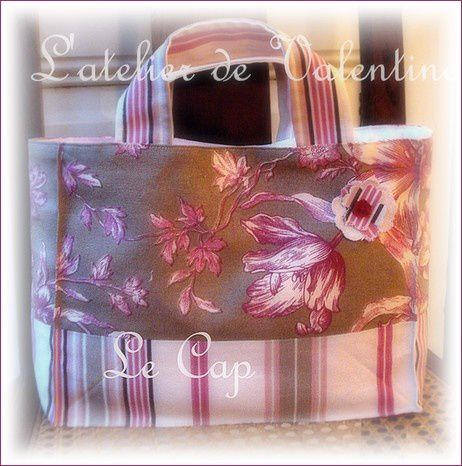 Ce charmant petit cabas, dans la collection bien-nommée "So Cute", est désormais à moi. Il me faisait les yeux doux depuis un moment dans l'Atelier de Valentine. Qui est en fait la fabrique de Fred. J'ai profité des soldes du moment pour faire quelques emplettes. Mais attention, il y a aussi bien des tentations dans la nouvelle collection...
This sweet little bag, of the well-named "So Cute" collection, is now mine. It had been making eyes at me for quite a while in "L'Atelier de Valentine" [Valentine's Workshop]. Which actually belongs to Fred. I could not resist the current Winter Sales. But beware, temptation lurks round the corner - the new collection is quite yummy too...

Allez-donc y faire un tour, il y a de fort belles choses à admirer, à offrir ou à s'offrir...
Go and visit her website, there are some pretty items, indulge yourself...