Un dimanche de novembre / November Sunday
Clichés des derniers survivants dans le jardin... La nature, malgré son dépouillement automnal, offre toujours de belles images...
Photographs of the last survivors in the garden... Even in its bareness, nature provides pretty colours and pictures...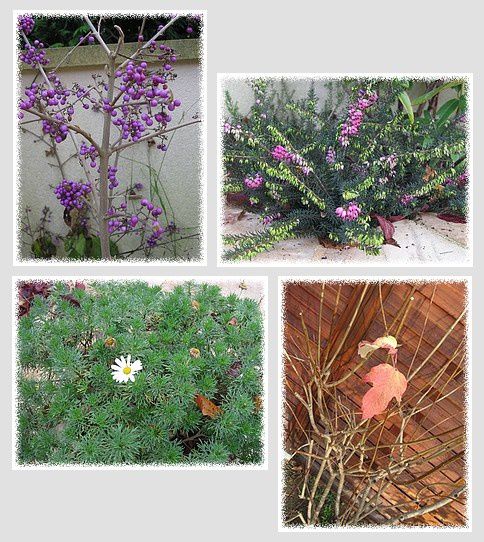 Après être passée vendredi au salon MIC Créations & Savoir-Faire, je me suis amusée toute l'après-midi aujourd'hui avec papiers, ciseaux, colle et oeillets... Ce que j'aime le plus, c'est trouver des liens de parenté entre des articles achetés séparément (même plaisir qu'avec l'assortiment de tissus, fils et rubans, finalement).
Inspired by the Marie-Claire Idées arts & crafts show I visited on Friday, I spent all afternoon today playing with paper, scissors, glue and eyelets... What I enjoy most is putting together items bought separately and randomly (same pleasure as with complementing fabrics, threads and ribbons, after all).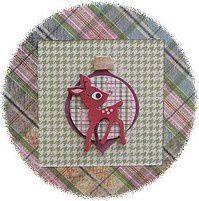 Et demain, je passerai à la Poste, pour y confier quelques-uns de mes projets du jour : on connaîtra le verdict des destinataires dans quelques jours...
And tomorrow, I will go to the Post Office and entrust them with some of today's projects : we shall know the recipients' reactions hopefully within the week...