Sew Sapphire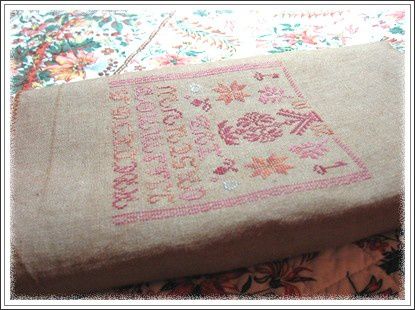 D'accord, je n'ai pas respecté les règles du jeu. Sew Sapphire devrait être brodé en bleu précieux. Forcément. Mais je mourais d'envie d'essayer certains de mes récents achats, des cotons dégradés "Pavot" et "Tulipe" de House of Embroidery et une toile de lin 16 fils subtilement teinte maison par Madame Bénédicte. Et le dernier modèle de CarolR m'est apparu comme une évidence...
Alright, I didn't play along the rules. Sew Sapphire should obviously be stitched in blue. Gem blue. It really should. But I was itching to try my latest buys, overdyed cotton threads "Papaver" and "Tulip" by House of Embroidery and 40-count linen cleverly hand-dyed by Bénédicte (of www.broderieshop.com). And I couldn't find a better pattern than CarolR's latest chart...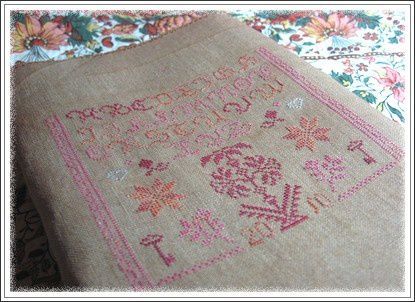 Il y a tout de même une petite (très petite) touche de bleu, non ?...
There a tiny (very tiny) hint of blue though, isn't there ?...