Septembre / September
Premier dimanche de septembre. Au jardin, de minuscules olives disséminées ici et là sur les rameaux de l'olivier en pot, trois mini-tomates qui ont bien de la peine à mûrir, quelques grains de raisin rescapés...
First September Sunday. In the garden, tiny olives here and there on the branches of the potted olive tree, three micro-tomatoes that will not get red, a couple of grapes having survived the birds...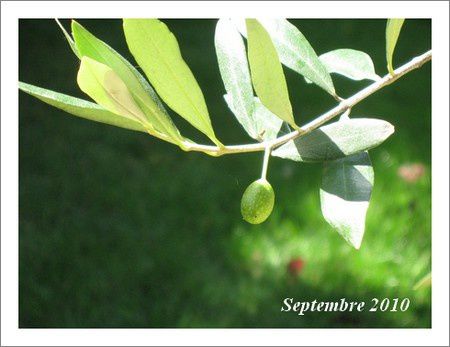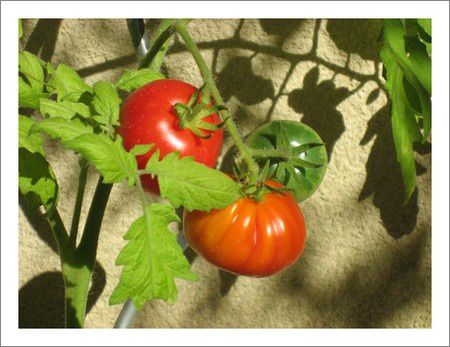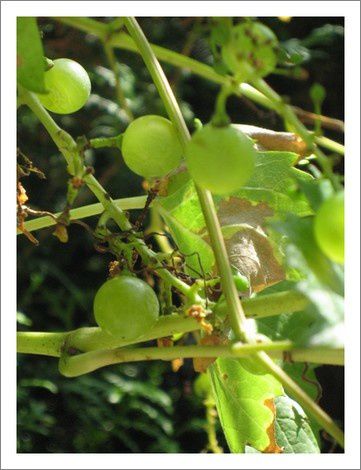 ... sous le soleil ! On n'y croyait plus.
... in the sunshine ! I had almost given up.
Petit tour au Marché aux Puces de la Porte de Vanves, au sud de Paris. J'y ai enfin déniché un pique-fleurs ovale... Non pas que j'en aie eu réellement eu besoin...
A visit to the Porte de Vanves Flea Market, in the south of Paris. I found the oval glass frog I had been looking for for quite a while... Not that I really needed one...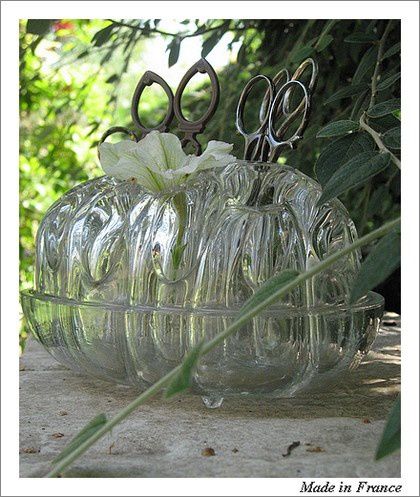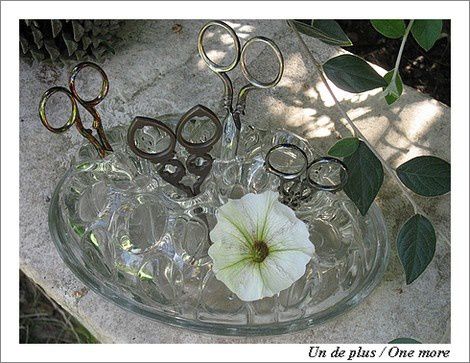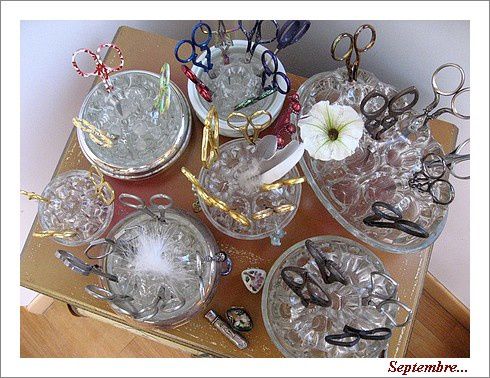 Tous mes pique-fleurs ne sont pas sur la photo... Mais comme ils se ressemblent tous, ça n'a guère d'importance...
All my flower frogs don't show on the picture... But as they all look alike, it does not make much difference...
Sans en faire collection à proprement parler, j'aime bien l'argenterie, et les pièces qui sortent de l'ordinaire (ou du moins qui me paraissent sortir de l'ordinaire). Ce matin, c'est avec un paire de petits couverts à hors d'oeuvres - une pelle plate et une fourchette en forme de tulipe que je suis rentrée à la maison. La ménagère entière était disponible en plusieurs exemplaires, ce ne sont pas des pièces rares, mais le motif m'a bien plu, en particulier la coquille penchée, différente du modèle ventru habituel.
I do not truly collect silverware, but I am quite keen on items that are out of the ordinary (or at least that look to me as being out of the ordinary). This morning, I came back home with a small hors d'oeuvres serving set - a flat spade and a tulip-shaped fork. There were plenty of regular spoons, and forks and knives available, so I don't think the items have much value, but I liked the design, especially the slanted bottom shell that is different from the usual rounded shell design.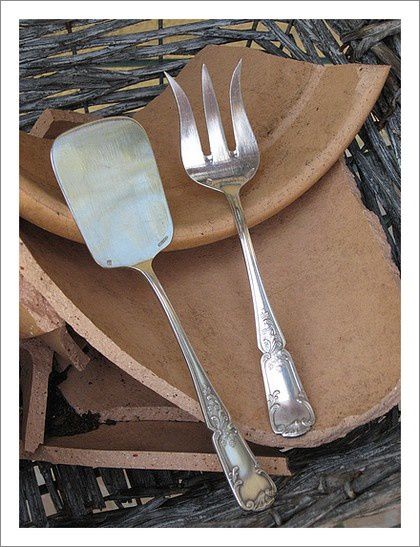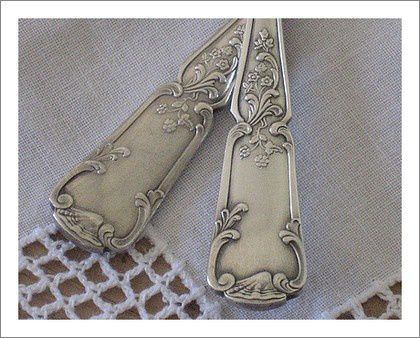 Mes amies étrangères m'ont donné l'habitude de m'intéresser à la Tour Eiffel sous toutes ses formes, et du coup, j'ai aussi fait l'emplette d'un décapsuleur qui selon le vendeur date des années 30. Ca aurait été le genre de souvenirs vendu au pied de la dame de fer - maintenant on trouve du plus kitch...
My foreign friends have influenced me into looking at Eiffel Towers wherever I go, and I thus could not resist buying an Eiffel Tower-shaped bottle opener - according to the seller, it dates back to the 30s, and would have been sold at the foot of the Iron Lady. Nowadays one finds more plastic than metal...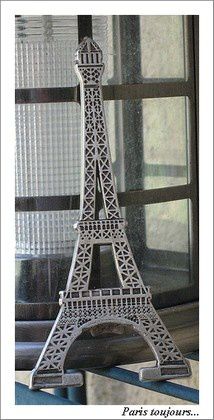 Bien sûr, il y avait aussi des étals avec de vieilles dentelles et des boutons de nacre, mais rien de bien intéressant ou original, et tout très (trop) cher. J'ai tout de même trouvé une bricole, que j'aurai l'occasion de montrer plus tard.
Of course, there were stalls with old lace and mother-of-peal buttons, but nothing very exciting or original, and everything rather (way too much) expensive. Still, I found a little something that I will show later.
Et pour ce qui est de mes ouvrages en cours ? Quaker Virtues (ByGone Stitches) progresse lentement mais sûrement. Il sera peut-être fini pour la fin de l'année. J'ai aussi en parallèle un petit modèle sous l'aiguille, je vous laisse deviner quel est son thème...
Want an update on my WIPs ? Quaker Virtues (ByGone Stiches) is progressing slowly but surely. It might be finished by the end of the year. I am stitching another small project, I am sure you can guess its theme from the picture below...