Saviez-vous... / Did you know...
Saviez-vous que les tulipes poussent à Chypre à l'état sauvage, et qu'il existe même là-bas un festival dédié à cette jolie fleur ? C'est parce qu'on m'a offert un napperon chypriote orné d'une tulipe que je l'ai appris. Moi qui pensais que ces fleurs étaient le seul apanage de la Hollande...
Did you know that tulips grow in the wild on the island of Cyprus and that they even have a Tulip Festival Day ? I became aware of this when I was given a pretty Cypriot mat with a tulip crocheted in the border. And I thought that tulips only belonged to the Netherlands...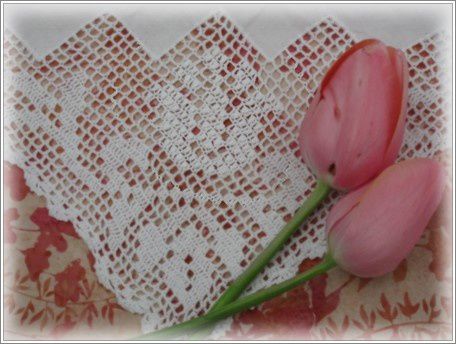 Saviez-vous que les fils de soie Kaalund Yarns - d'une extraordinaire douceur au toucher et au regard (ici, couleur Waterlilly) - sont fabriqués en Australie ? Moi qui n'en avais jamais entendu parler et qui ai d'abord cru que c'était un nom scandinave ?
Did you know that Kaalund Yarns silks - so soft to touch and behold (Waterlilly colour here) - are made in Australia ? And I had never heard of them and thought at first they were a Scandinavian product.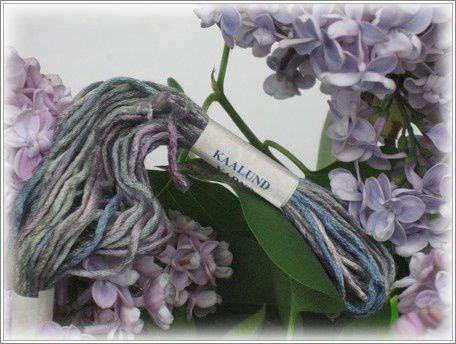 On en apprend des choses... Merci Angela. Angela-qui-n'a-pas-de-blog. Merci.
There are so many things to be learnt... Thank you Angela. No-blog Angela. Thank you.