Rose petit coeur / Little heart pink
Un coeur symbole de l'amitié franco-britannique offert par une heureuse coïncidence quelques jours avant la St Valentin, à une dame dont le nom commence par un J...
A heart celebrating the Franco-British Entente given by a happy coincidence shortly before Valentine's Day, to a lady whose name starts with a J...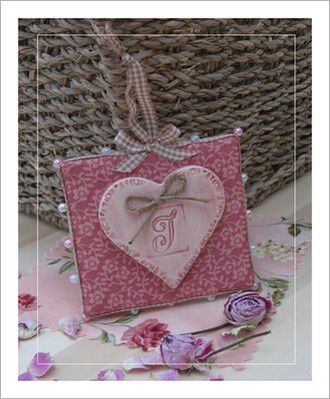 Si je vous dis "Rouge petit coeur", vous saurez de qui je parle... Elle nous a manqué à l'Aiguille en Fête...
If I say "Rouge petit coeur", you'll know whom I am talking about... We were sorry she was not at the Aiguille en Fête show...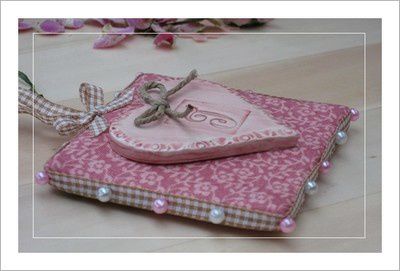 Pour confectionner le pinkeep, j'ai utilisé 2 carrés de tissu tirés de la collection délicieusement surannée "Seems Like Old Time" de Ro Gregg pour Northcott.
To make the pinkeep, I used 2 charm squares out of the old-fashioned romantic "Seems Like Old Times" collection by Ro Gregg for Northcott.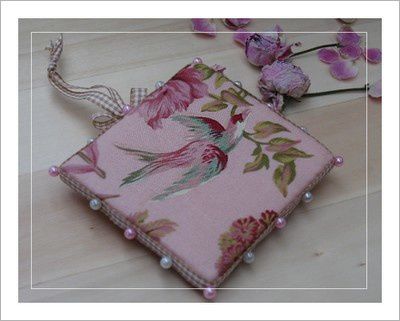 PS : Le rose, ça marche toujours. Clin d'oeil à Fred de l'Atelier de Valentine...
NB : Pink is simply the best colour ever. Fred of L'Atelier de Valentine, hope you are reading this...