Presque Venise // Almost Venice
On dirait le Sud.
It looks very much like the South of France or somewhere in Italy.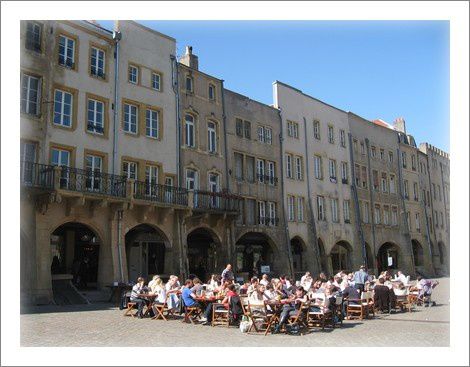 Presque Venise.
Almost Venice.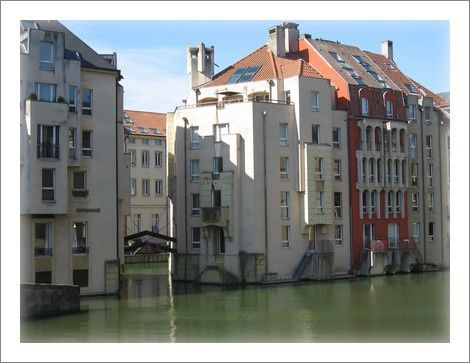 Mais ce n'était pas en Italie, c'était en Lorraine, à Metz précisément, et c'est la Moselle qui baigne le Port Saint-Marcel, marina totalement inattendue au coeur de la ville.

Only it wasn't Venice, not even Italy, it was Metz in the Lorraine region, in eastern France. The Moselle river runs through the city and tiny Port Saint-Marcel really takes you by surprise.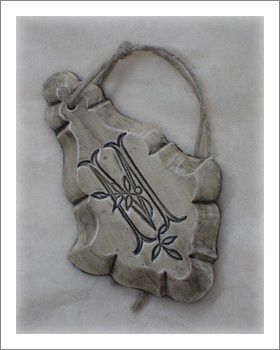 M comme Metz, mais aussi comme Marly en Moselle, où se tenait pour la première fois le Salon des Arts des Fils - pas eu le temps d'en faire le tour, juste de rendre visite à ma potière préférée Myriam Rouvière de Rouge Petit Coeur, faire la connaissance de Carole de La Forêt des Points Contés, saluer chaleureusement Gwen de L'R de Rien de la part d'une admiratrice, et surtout d'enfin embrasser Fred, de L'Atelier de Valentine... M comme Marie, bien sûr, propriétaire du gîte Louisanne's Home où je pris mes quartiers pendant ce merveilleux week end ensoleillé en Alsace-Lorraine.
M is for Metz, but also for nearby Marly which was having its first needlework fair ever (Salon des Arts des Fils) - time was unfortunately too short to go around all the exhibitors' stalls, but I was able at least to say Hello to the great Rouge Petit Coeur lady Myriam Rouvière, meet with Carole of La Forêt des Points Contés, greet L'R de Rien designer Gwen on behalf of one of her fans, and at last meet face to face with Fred, the designer behind L'Atelier de Valentine... M for Marie of course, the owner of the cozy Louisanne's Home holiday flat where I stayed during this wonderfully sunny week end in Alsace-Lorraine.
Rouge Petit Coeur : http://rougepetitcoeur.canalblog.com/
La Forêt des Points Contés : http://www.laforetdescroixcontees.com/
L'R de Rien : http://lrderien.canalblog.com/
L'Atelier de Valentine : http://www.atelierdevalentine.com/
Louisanne's Home : http://www.louisanneshome.fr/