Pillow Talk
Oui, je suis bien allée plonger, tuba à l'appui, et admirer les petits poissons corses, et non je ne me suis pas noyée, je suis bien rentrée il y a déjà quelques temps - c'est plutôt depuis mon retour que je suffoque, malmenée par la crise de la zone Euro... Impossible de broder, le stress paralyse mon aiguille, alors j'ai aéré la machine à coudre et je me suis remise à la confection de mes traditionnels coussins à la lavande, en prévision du marché de Noël.
Yes I did go snorkeling and saw graceful Corsican fish, and no I didn't drown, I did return home quite a while ago - it is just that the Eurozone crisis has been suffocating me since I came back... I cannot stitch, stress stops my needle dead, so I have taken the sewing machine out of the cupboard and started on the traditional lavender pillows that will be put up for sale at the Christmas fair.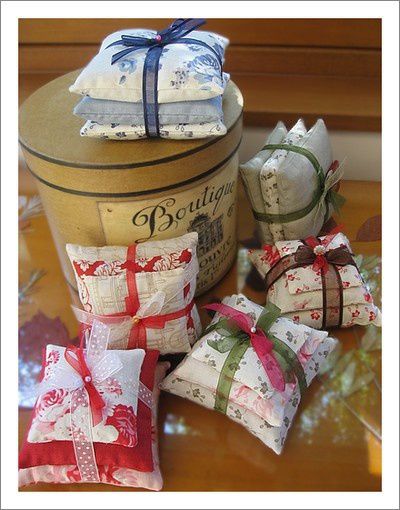 J'y rajoute quelques fantaisies cette année, comme ce gros bouton carré à la saisonnalité très marquée.
I am introducing some changes this year, like adding this large square seasonal button.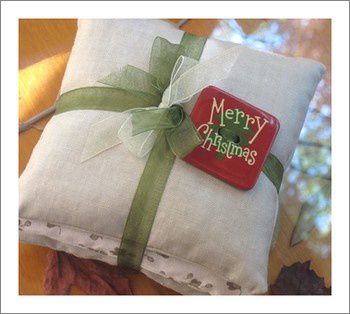 Ou comme ce bouton colombe, sorti de l'atelier de Rouge Petit Coeur.
Or like adding a dove-shaped button, straight out of the Rouge Petit Coeur workshop.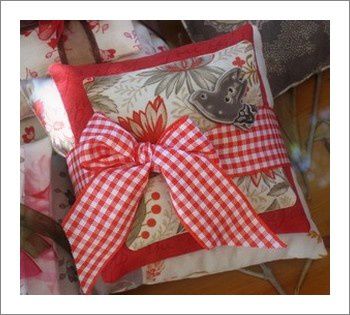 J'ai aussi fait des piles de triangles, pour changer des carrés.
I have also gone for triangles - half squares maybe, but not half the effort.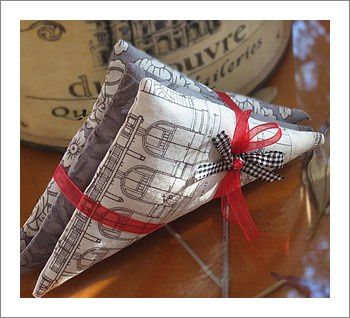 Encore une pièce de Rouge Petit Coeur, qui fait son effet.
Another pretty Rouge Petit Coeur adornment.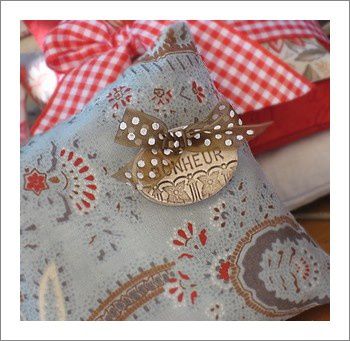 Souvenir pour touriste... britannique par exemple ?
A souvenir for a tourist... a British one for instance ?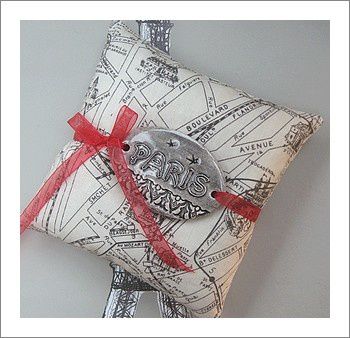 Il me reste donc encore un peu de créativité, et je ne vais sans doute pas tarder à aligner quelques croix. Messieurs les politiques, faites quelque chose, que je puisse sereinement me remettre à broder !
There is still a little creativity left in me, it might not be long before I pick up needle & thread and stitch again. Dear politicians, please make up your mind, I need to regain my serenity !