Entêtement // Stubbornness
edit de mon article de la veille
an edit of yesterday's post
Quand quelque chose m'amuse, je ne lâche pas l'affaire facilement... J'ai donc récidivé hier soir et apporté quelques améliorations à ce qui est passe de devenir un processus industriel, en confectionnant une deuxième trousse dans le style "huswife". Personne ne sera surpris d'apprendre qu'une troisième est en préparation...
When I have something on my mind, I cannot be distracted away from it... I made another "huswife" wallet last night, thus improving what will soon turn into an industrial process. Nobody will be surprised when I tell them there is a third item in the making...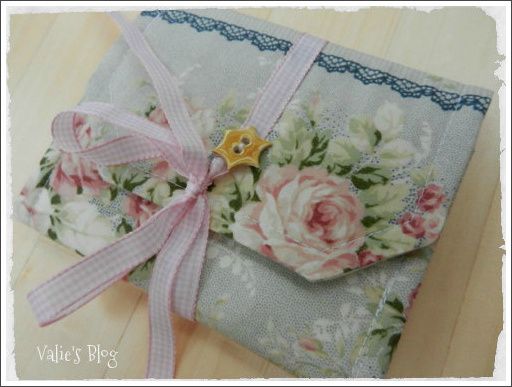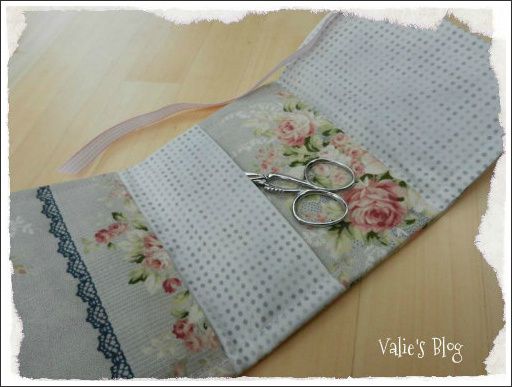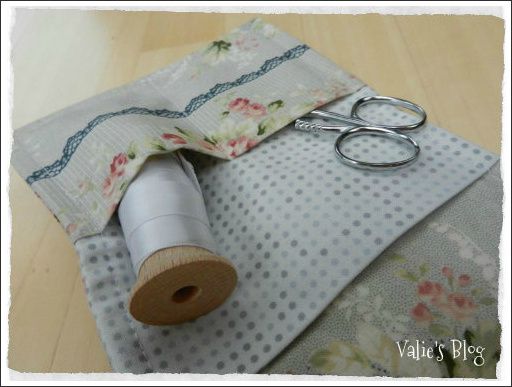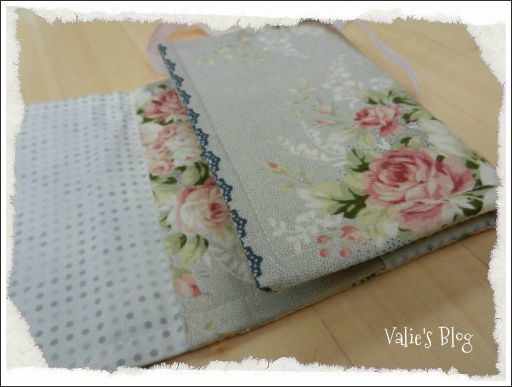 Le bouton en céramique est de fabrication alsacienne, par Les petites camelotes. La prochaine trousse sera confectionnée avec les mêmes imprimés, mais il y aura plus de poches et je tenterai à nouveau un arrondi pour le rabat (le premier avait de petits défauts).
The ceramic button is made in Alsace by Les petites camelotes. The next needlecase will be made with the same print fabrics, but there will be an additional pocket and I'll try again a rounded flap (my first try was not as successful as desired).

***************************************************************************************
Lundi 17 juin (yesterday)
Je l'avoue, j'ai l'aiguille paresseuse en ce moment. Il y a trois ou quatre ouvrages dans mon sac qui ne demandent qu'à être terminés, mais mes préoccupations sont ailleurs. Hier pourtant, j'ai pris le temps de confectionner mon premier "huswife" - pochette destinée à recevoir un nécessaire de couture par exemple - sur le modèle de celui qui m'avait été offert en avril dernier et qui m'avait enchantée.
I must admit, my needle is rather lazy currently. There are three or four almost completed projects lying in wait in my stitching bag, but my mind is busy elsewhere. Yesterday though, I made my first "huswife" - a folding wallet for sewing accessories - based on the one I had been so pleased to receive as a gift back in April.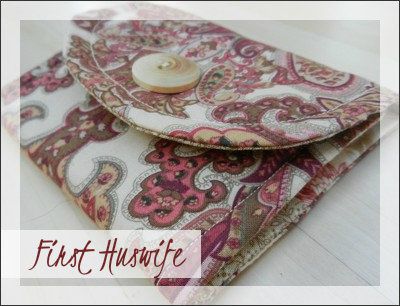 Il y a trois poches à l'intérieur, et j'imagine comment je pourrais adpater ce modèle pour le transformer en pochette à lingerie, à glisser dans la valise (les vacances approchent...).
There are three inside pockets, and I am thinking hard as to how to adapt the model and turn it into a lingerie holder to slip into my suitcase (holidays are getting near...).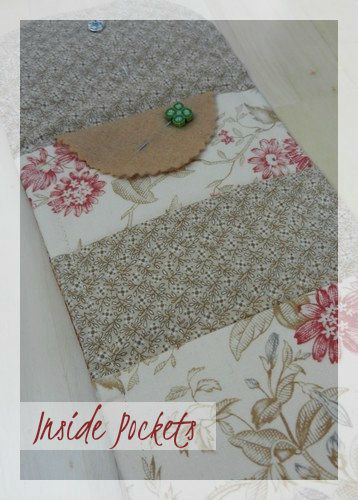 Photos pas très lumineuses, l'après-midi finissait, l'orage menaçait...
The pictures are not very bright, it was end afternoon, and a storm was threatening...