L'homme qui observait les oiseaux / The Birdwatcher
Il observe les oiseaux. C'est son passe-temps préféré. Il dessine aussi. Et comme il est l'époux d'une brodeuse, j'ai pensé que ce carnet de croquis personnalisé devrait lui plaire.
He watches birds. It is his favourite hobby. He draws too. And because he is married to a stitcher, I imagined he would enjoy this personalised sketch book.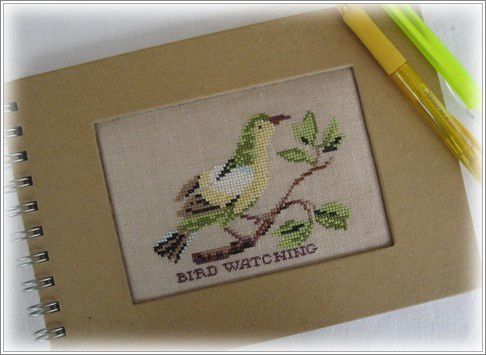 Le motif est extrait du marquoir "C. Mathy - 1878", qui est une reproduction d'un ouvrage ancien par la créatrice Muriel Brunet. J'ai utilisé les couleurs préconisées, brodant avec de la soie d'Alger sur une toile 14 fils.
The bird motif is an excerpt from the "C.Mathy - 1878" chart, which is the reproduction of an old French sampler by designer Muriel Brunet. I stitched with Soie d'Alger on 36-count linen.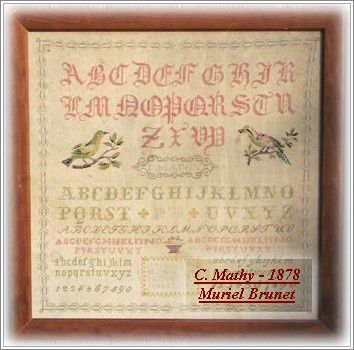 J'ai la ferme intention de broder l'ouvrage complet un jour...
I really intend to stitch the whole piece one day...