Fête des Mères / Mother's Day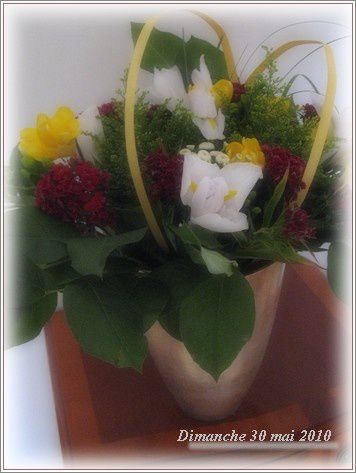 Fête des Mères en France aujourd'hui (et sans doute ailleurs). Accessoirement, vide-greniers local (sous un ciel couvert et menaçant, bien sûr) et ultime gala de danse de la benjamine... A cette période de l'année, les événements se bousculent.
Mother's Day today in France (and probably somewhere else too). On top of it, it is the local garage sale (threatening clouds above, of course) and my youngest's dancing gala, the last of them all. Days are in short supply to fit in all events at this time of year.
Je suis une buveuse de thé : ma progéniture a choisi de m'encourager dans cette voie et sélectionné selon les aspirations individuelles de chacun un assortiment de saveurs. Ravissant coffret mis en scène sur mon ouvrage Quaker Virtues, ça progresse, ça progresse...
I am a tea-drinker : this addiction has provided my offspring with a lead for a delightful present. They picked an assortment of flavours according to their own taste. Very nicely packaged, as can be seen in the pictures with my progress of Quaker Virtues as a background...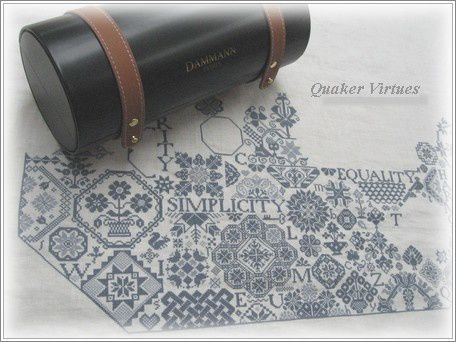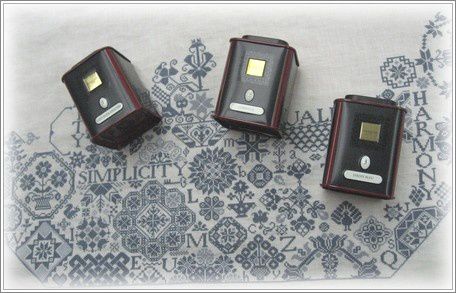 Bon dimanche à vous -
Have a nice Sunday -