Eiffel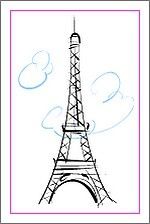 Le jour où Miss K. a découvert la Tour Eiffel depuis le Champ de Mars, elle s'est aussi rendue pour la première fois dans les locaux du Ver à Soie. Ce soir-là, inspirée sans doute par le petit pull parsemé de fleurs rose vif de la demoiselle, j'ai acheté une jolie toile peinte (et non pas teinte) de la même couleur par Annie Cicatelli. Du coup, j'ai eu envie de créer pour Miss K. un petit souvenir qui lui rappellerait cette journée.
On the same day Miss K. caught her first glimpse of the Eiffel tower from a Champ de Mars perspective, she also paid her first visit to the Au Ver à Soie offices. Inspired by the bright pink flowers on Miss K.s' top, I bought on that night a lovely piece of linen painted (not dyed) the same vivid colour by Annie Cicatelli. It prompted me into creating a small item for Miss K. to remember the day.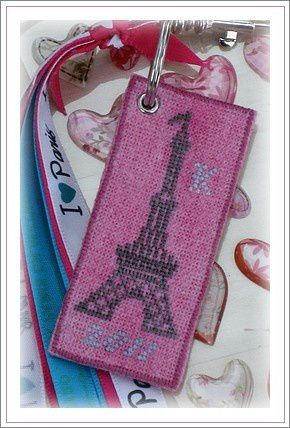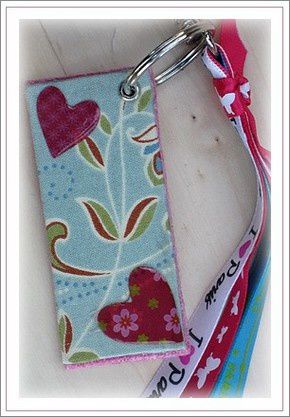 Miss K., Paris vous attend...
Miss K., Paris is waiting for you...