Compte à rebours / Countdown

Le calendrier de l'Avent décoré par Anita et présenté chez Swanstitch à Deal m'a tellement plu que j'ai décidé sur le champ que j'en voulais un chez moi !
I so much liked the Advent calender decorated by Anita that I saw in Swanstitch in Deal that I immediatly decided I wanted one for myself !

A partir de ce support-là (conçu par Karen Foster Designs) :
Starting with this blanck calendar (by Karen Foster Designs) :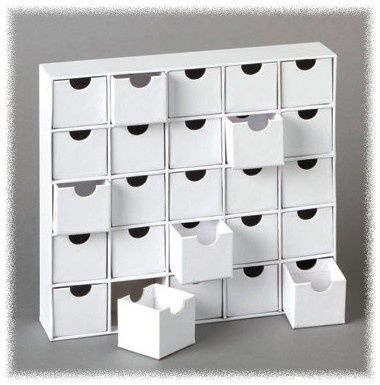 et avec deux feuilles de papier et quelques accessoires de loisirs créatifs, je me suis bien amusée pour arriver à ce résultat-là :
and with two sheets of paper and a few embellishments, I had much fun creating my own calendar :

De face - Front view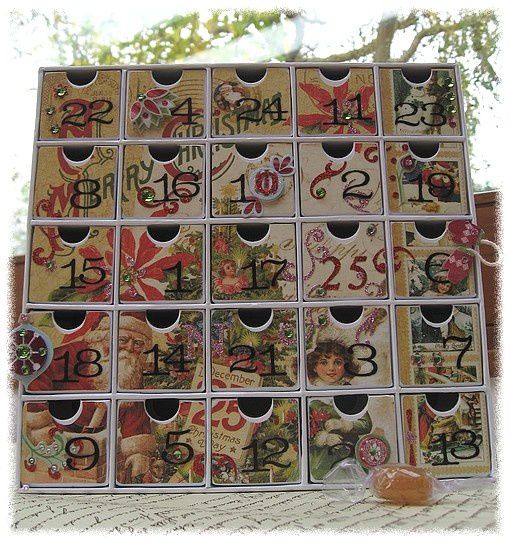 De haut - Top view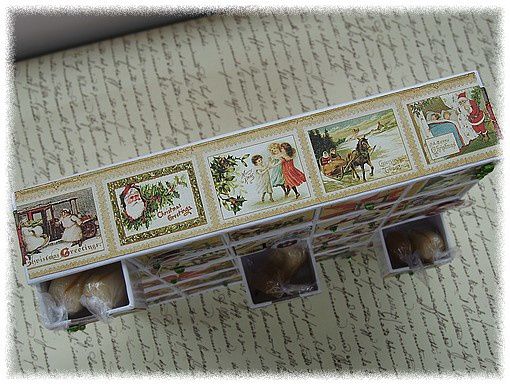 En coin - Corner view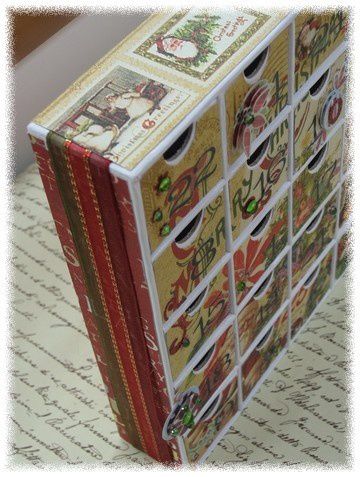 De dos - Rear view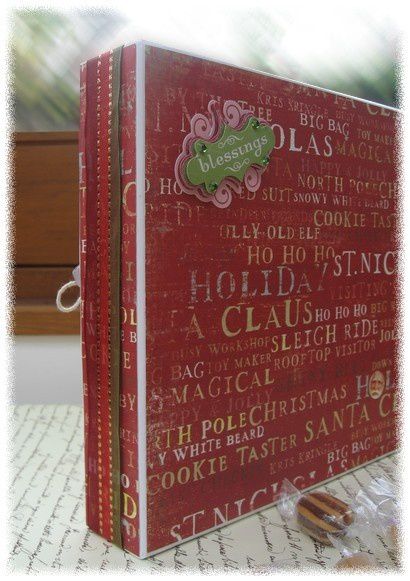 Quelques petits détails vus de près :
Close-up on details :

Pastille "Père Noël-face-de-lune", découpée dans l'autre feuille de papier décoratif.
Man-in-Moon-Santa, cut out in the other sheet of decorative paper.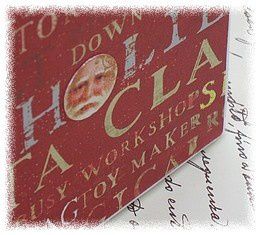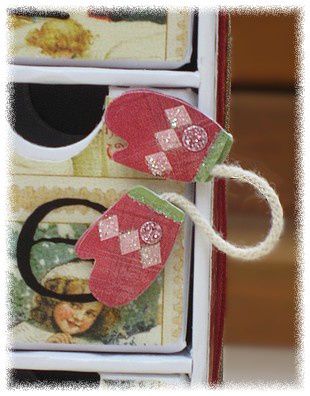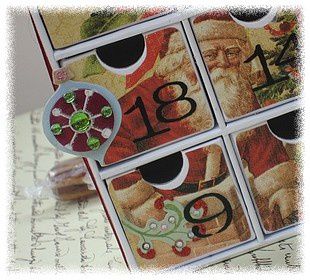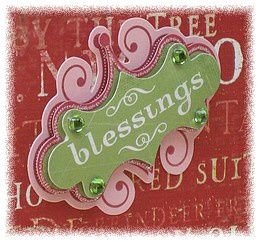 Pourvu que le temps ne paraisse pas trop long jusqu'au 25 décembre (mais comme j'ai désormais deux calendriers pour faire le compte à rebours, ça devrait passer plus vite !)
Hope that times passes quickly until 25th December (now that I have two countdown calendars, it shouldn't drag on too slowly !)