Collection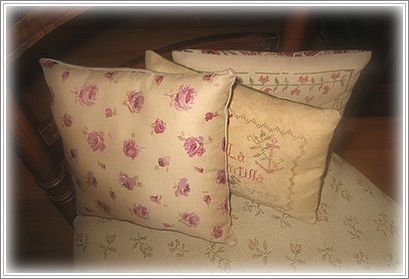 Depuis hier soir tard (d'où les photos prises à la lumière artificielle), ma collection de petits coussins commémoratifs s'est agrandie...
Late last night (hence the artficial light pictures), I added one more item to my collection of small commemorative cushions.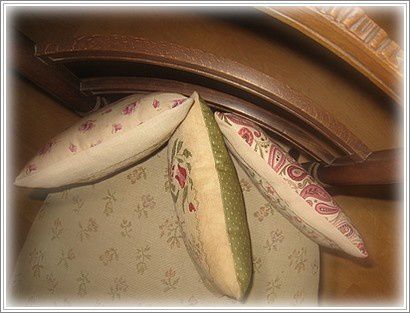 Celui-ci est en souvenir d'un été beaucoup trop court. Le modèle *Hedgerow Birds* de Blackbird Designs avec ses couleurs douces (je n'ai pas exactement respecté les fils préconisés, tout en restant dans l'esprit) m'a paru tout à fait adapté pour rappeler un mois d'août à la météo bien peu flamboyante...
This pillow will remind me of a much too short summer. The Blackbird Designs *Hedgerow Birds* pattern with its soft colours (my own selection, in line with the recommended thread list) somehow fitted to perfection the rather bleak August weather...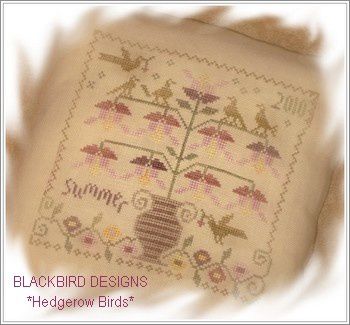 Quand je vais ajouter à ma collection les coussins reçus en cadeau les années précédentes, il va falloir que je songe à l'achat d'un fauteuil tout exprès...
The collection will be much larger and calling for the purchase of a special armchair when I add the pillows received as gifts in the recent past.