Cadeaux ! / Gifts !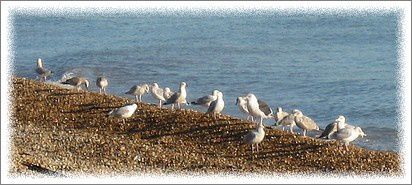 Un petit matin début novembre, sur la plage de Deal, dans le Kent.
An early November morning on the beach in Deal, Kent.


Le mois dernier, j'affichais donc un an de plus. Pour l'occasion, Carol a confectionné à mon attention un petit cadeau unique en son genre : elle a brodé sur du lin blanc un charmant motif rouge dessiné par ses soins (inspiré par les mouettes sur la plage ?), puis en a astucieusement recouvert le couvercle d'une jolie boîte en bois sombre, elle-même doublée de doupion de soie greige agrémenté d'une fine dentelle. Du travail d'art.
Last month, I turned one year older and on the occasion, Carol gave me a present entirely made by herself - there won't be two like this one. She stitched one of her own designs (inspired by the seagulls on the beach ?) with red silk on white linen and fixed it on the top of a pretty dark wood box, lined with cream dupion silk embellished with fine lace. An artist's job.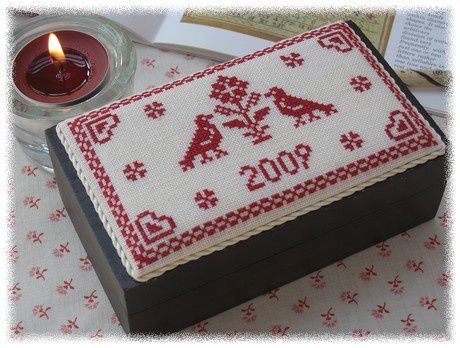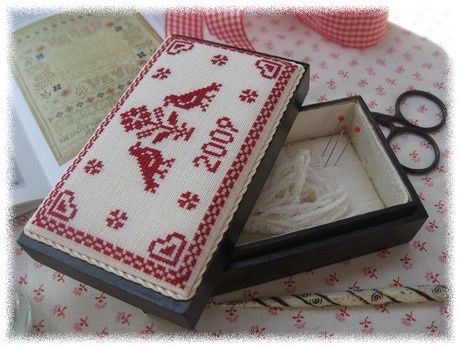 Dans le sac qui contenait la boîte, il y avait quantité d'autres cadeaux, des ciseaux "petits monstres", de la chenille de soie (jamais essayée), un poinçon, un livre à propos d'abécédaires anciens, du ruban... Je ne dévoile pas tout, j'en garde pour plus tard !
In the bag that contained the box, there were plenty of other gifts, Putford scissors, silk chenille (never tried it before), a laying tool, a book about old samplers, a piece of ribbon... I am not listing them all now, I am keeping some for later !