Brouet de sorcière / Sorcerer's Brew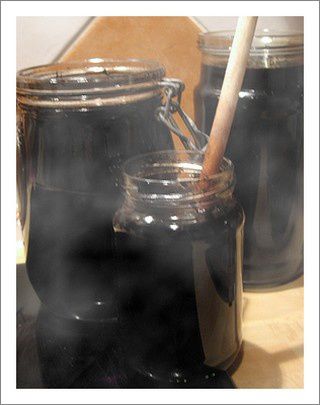 C'est la saison des noix fraîches, et le moment de refaire de la teinture au brou de noix, pour "vieillir" ensuite du lin façon "vintage". Dimanche, j'ai ramassé quelques deux kilos de noix et fait bouillir l'enveloppe extérieure avant de metttre la mixture à macérer... Véritable brouet de sorcière.
It's the season for collecting fresh walnuts and making walnut ink with the rotting husks. I will use the ink to dye linen and give it the desired vintage look. On Sunday, I picked about 2 kilos of walnuts from the ground, boiled the hulks which are now macerating in glass jars. It does look like sorcerer's brew.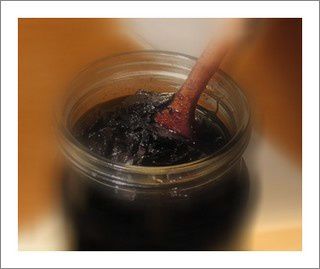 Le noyer est dans le verger d'une dame très "chats". Pour la remercier de m'y donner accès, je lui ai confectionné une petite décoration à suspendre ornée... d'un chat, bien sûr ! Grille de Jardin Privé, elle-même inspirée d'un dessin de Raquel Blasco.
The walnut tree is in the orchard of a cat lover. To thank the lady to let me access it, I made for her a hanger pillow with... a cat design - what else ?! It is based on a pattern by Jardin Privé, itself inspired by a drawing by Raquel Blasco.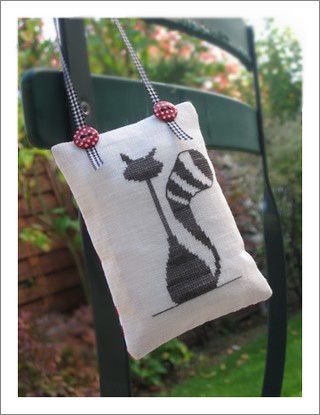 Au dos du coussinet, un tissu gaîment rayé façon berlingot.
At the back, a piece of bright candy stripes fabric.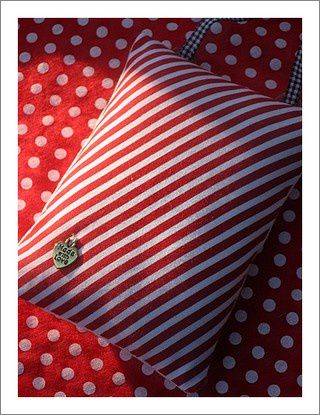 J'avais déjà brodé un chat pour la-dite dame, dans un style tout à fait différent, celui de Marie-Thérèse Saint-Aubin. Tiens, j'en avais d'ailleurs inséré la photo dans mon tout premier article.
I had already stitched a cat for the said lady, in a very different style, Marie-Thérèse Saint-Aubin' s style. As a matter of fact, I had inserted the picture in my very first post.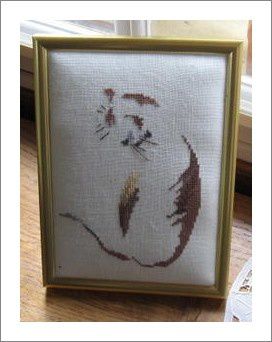 C'était à la même période, à la saison des noix...
It was at the same time of year, during the walnut season too...