Amour toujours / Love all year round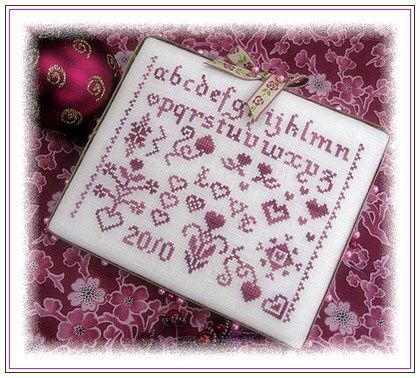 C'est un petit modèle dessiné par Carol pour la St Valentin, mais je l'ai détourné de son objectif et utilisé comme carte de voeux pour une dame qui aime le rose (et la tour Eiffel, ce qui n'a aucun rapport). Quel meilleur souhait d'ailleurs que de vouloir que l'amour règne en maître en 2010 ?
It's a small sampler designed by Carol and meant for Valentine's day, but I have decided otherwise and sent it as a New Year's card to a lady who likes pink (and the Eiffel Tower, althgouh this is not relevant here). What better wish for 2010 but to hope that every single day of the year is filled with love ?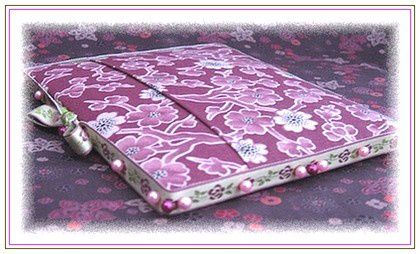 Fil ThreadworX réf. 1005 "Cerises" sur lin crème Gander
Imprimé "Fleurs de Cerisier" pour le tissu au dos
ThreadworX Cotton Floss ref. 1005 - "Cherries" on cream Gander linen
"Cherry Blossom" print for the back