MON AIGUILLE EN FETE // HAPPY SUNDAY JOB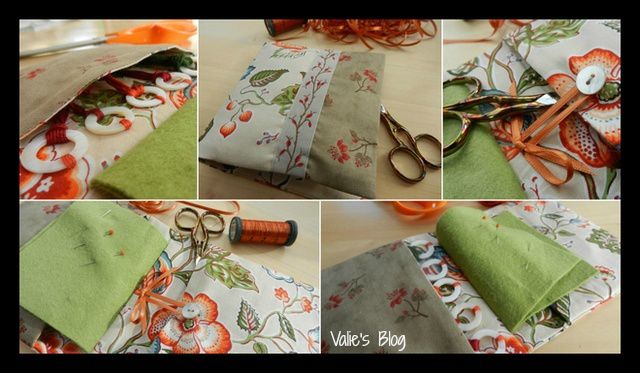 Un petit saut à l'Aiguille en Fête en nocturne vendredi soir dernier, prétexte s'il en est besoin pour voir la khôpine. Quel plaisir d'arpenter des allées dégagées - j'avais un tel souvenir cauchemardesque des bousculades de l'année dernière ! Je n'ai fait preuve d'aucune curiosité, je l'avoue, je me suis tenue à ma liste de courses préparée à l'avance, courte et précise. Je me suis arrêtée à une demi-douzaine de stands, guère plus, et j'ai pris le temps de discuter avec les exposants. Une expérience différente des précédentes, et fort plaisante. Qui de plus m'a remis le pied à l'étrier, puisque dans la foulée ce dimanche, j'ai eu envie de confectionner une petite pochette de brodeuse, dont tous les ingrédients sortent de mon stock accumulé au cours de visites précédentes à l'AeF. Et figurez-vous que je suis très contente du résultat !
I paid a short visit to the AeF show on Friday night after a full day's (and week's) work, I was meeting with The Friend (not seen since last year). One could easily move around, what a relief, last year's crowd had quite put me off. I am afraid I didn't "visit" the show, but stuck to the shopping list I had prepared in advance, which was quite short and didn't leave much room for disgression. I stopped at half a dozen stalls, no more, and chatted at leasure with the exhibitors. It was altogether a different experience from the previous ones, and rather a pleasant one. Which, moreover, prompted me into making a stitcher's pouch on Sunday morning - all ingredients are out of the stash accumulated over previous visits to the show. And mind you, I am quite pleased with the result !