Bleu / Blue

Rien à voir avec le blues. Je vois la vie en bleu, parce que c'est la couleur du ciel, et celle de l'été, et parce qu'il m'a été impossible de résister à l'appellation "Wavy Navy" (coton mouliné Crescent Colours). Et à un Quaker de plus...

Blue, not blues... Blue, like the colour of the sky, the colour of summer. How could I possibly resist a colour called "Wavy Navy" (Crescent Colours Cotton Floss) ? And one more Quaker ?...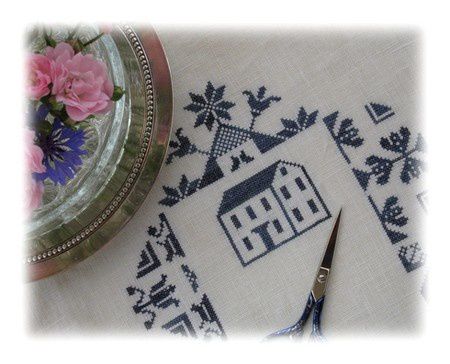 Juin se termine déjà... Bonnes vacances aux touristes juilletistes !
June is drawing to a close... To all July holidaygoers, have a great time !