L'été au printemps / Summer in Spring

Hier, en région parisienne ouest, nous avons eu droit à un acompte sur l'été. Voilà qui donne envie de fantaisie... un p'tit tour chez le marchand de chaussures, et hop - sympa, les drapeaux de l'Union Jack, non ?!
Yesterday, west of Paris, it felt like summer. The hot weather called for sartorial change : I paid a visit to to the shoe shop, and look what I bought !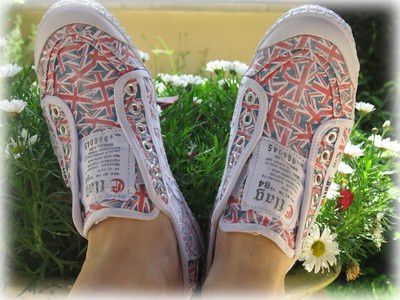 Même si la température flirtait avec les 30°C, je ne me suis pas détournée pas de mon objectif hivernal : avoir terminé le Quaker Christmas pour Noël. Installée au jardin, j'ai résolument avancé... tant pis si l'ouvrage n'est pas de saison, je ne broderai rien d'autre avant qu'il soit fini.
Even if temperatures neared 30°C, I did not forget about my winter goal : Quaker Christmas will be finished at the end of this year. Never mind if it felt a bit strange to work on a Christmassy project when the sun was shining so bright : I will not stitch anything else before I am finished with this sampler.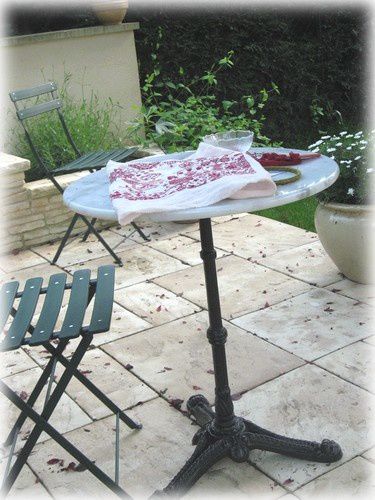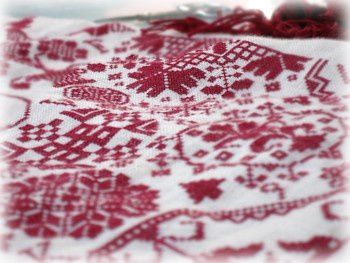 J'ai dû pourtant interrompre ma broderie pour raison de spectacle de danse de la dernière-née la semaine prochaine : sur scène, les tissus pailletés, ça en jette, mais comme c'est pénible à coudre !
I had to stop my stitching and do some sewing though, as my youngest is performing at her annual ballroom dancing gala next week : flashy sequined fabric looks nice on stage, but making the costumes is a real pain, believe me !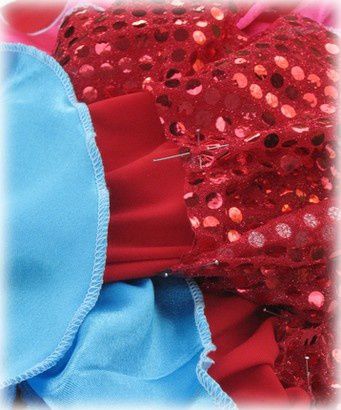 Bonne semaine, la mienne sera chargée,
Have a nice week, mine will be busy,